COMMITMENT TO WORK
Company Profile
TuscanyAll.com was created in 2003 following the dream of its founders to introduce, transmit and enhance the Italian culture and artistic heritage.
It all began with hospitality by offering customers a fine selection of villas, cottages, Historic Residences and B&B in Tuscany.
In 2005 TuscanyAll.com expanded its commercial activities to include offers such as: cultural tourism.
TuscanyAll.com bases its business on ethics, reliability, customer care, product quality, innovation and professionalism of its staff.
TuscanyAll.com has a range of high quality products, thanks to the ten-plus year collaboration with Museums and tourist services of the most important Italian cities. Our on site services include: transfers, accommodation, licensed guides, etc…
Years of passionate work have established professional relationships, based on trust and respect, with museum staff, superintendents, loyal customers and above all its co-workers.
TuscanyAll.com offer an excellent service and hospitality on any language to customers of all nationalities.
The high quality of TuscanyAll.com products is based not only on the experience and professionalism of the company, but on the excellent Executive Staff, tour leaders and specialized tour guides, who day by day allow the company to exploit the riches of Italian tourism and offer visitors a unique and unforgettable experience.
A constant investment in technological innovation and research provide customers with more efficient services and favorable working conditions to the staff. This has made of the company a strong reference point for tour operators and travel agencies around the world, who recognize in TuscanyAll.com the solution to the needs of their customers.
The commercial area of the company is constantly engaging in research and design of new products, which contribute to the realization of the dream that gave birth to the company.
Services Offered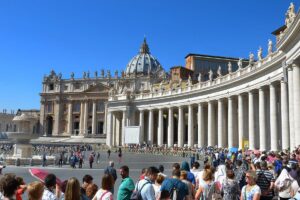 MUSEUM TICKETS
With TuscanyAll.com you can book your tickets for the most important Italian and Vatican Museums, avoiding the long lines at the ticket offices.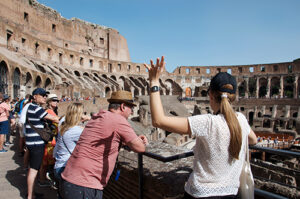 GUIDE SERVICE
For those who wish to visit the most beautiful cities in Italy and its museums, accompanied by an expert guide we offer two options: a predefined tour with regular departures or a private guide for a tailored tour on your needs and interests.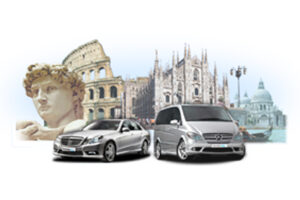 TRANSFER
Thanks to our experienced drivers and a wide range of vehicles including cars, minivans, minibuses and buses, TuscanyAll.com provides transfer services to/from airports, train stations and cruise ports to the main Italian cities. Transfer services are tailored to customer requirements.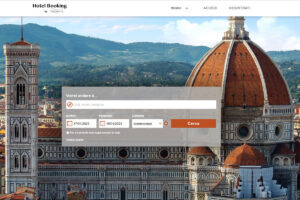 ACCOMMODATIONS
Our products include more than 300,000 hotels and flats and 1,000 direct contracts with top hotels and hotel chains. Real online availability and immediate confirmation.